Music
Piano
Larysa Yost is proud to represent a world -known Russian piano school. She enjoys teaching music to students of all ages and levels.Recently, she has decided to accept three-year-olds accompanied by their parents in her piano class. She started her way in pedagogy in Ukraine in 1973, after she had got her bachelor's degree in teaching piano. She is after intensive, challenging methodologies, which help students to discover their potentials in the fastest way possible. Some of her students, who have taken lessons from different teachers, say that Larysa somehow makes "it" easy and enjoyable. Larysa believes in cooperation among parents, teachers and students and encourages whole families to enroll in classes.
Larysa is sharing:
"I'd like to share the ideas and feelings I get every time when I teach NOT only children but everybody in a Family. It's well known that practically every person comes to study music at least once in life. Many people quit to get enrolled in different activities, as music requires time and tolerance. Some become professional musicians; many want their children to still learn music while limiting the parents' role to observing the kids' lessons and pushing them to practicing in a way their own parents did years ago… You say sounds familiar, right? My 38 years of teaching experience and many years of studying music, languages, and age-based psychology, as well as my taking classes in early childhood education, have brought me to understanding that only in case parents are soulfully involved in the children's studies, those children can really succeed."
Piano Lessons for Seniors.
 Don't we all believe that it's never too late to learn?Trio School offers piano lessons to students of all ages and abilities, and seniors might find our classes especially beneficial for a variety of reasons. If you think you're too old to learn to play the piano or to continue learning, think again! As long as your fingers can move, you can learn to play.Learn more…
Group Piano Lessons with Larysa
I believe that absolutely every person wants to play music. Those who left their music classes in the childhood, tend to return later, when they have their own children. I've found a way to satisfy the needs of many people by providing them with group piano lessons. I always teach a group, not several individuals. Rarely, if ever, I need to use headphones. If I notice one student making mistakes, I stop the group and have everyone play slowly the "difficult" section several times as a group. That way, everyone benefits for the entire class period. My students have class recitals during the last lesson before the Christmas holidays and the last lesson before the summer holidays. They play in ensemble and use their sheet music. The atmosphere of such a recital is casual.
Students learn to do what is expected without always experiencing a "reward".
I divide my 45- minute piano class time into four periods: "old music" time (hear last week's music assignment); new music time (teach this week's music assignment); theory game time (teach new concepts and review previously learned concepts); an application level where the students play the new music using the theory concepts just learned.The students come to piano lessons prepared and ready to learn more! There's a real team spirit, and friendships can develop. The students also learn from each other and become great accompanists since they are so used to playing with a group.The students are grouped according to their level of piano proficiency: beginning level, advanced beginning level, intermediate piano, and advanced piano.
During our lesson time, the students learn how to use their voices and sing the melodies and harmonies, which enriches their learning experiences and speeds up a process of their development as musicians.
Guitar Class
www.arinaburceva.com

Our classical guitar teacher holds Master and Bachelor of Music degrees from San Francisco Conservatory of Music. She has studied music (violin, piano, and guitar) since the age of six. She became the winner of two republic classical guitar competitions in Belarus.
She gave concerts and master classes in the U.S.A., Mexico, and Canada, as well as in several European countries and in South America. She has been broadcast on public radio and television not at once. She plays on Gil Carnal's guitar http://www.gilcarnal.com/
In the U.S., she won the first prize at Shubert Club competition in Minnesota and was admitted by two Universities and two conservatories. She has chosen San Francisco Conservatory of Music to enter, and such renown professors as Sergio Assad, Dushan Bogdanovich, and David Tannenbaum helped her to become an accomplished musician.
She gave concerts and master classes in the U.S.A., Mexico, and Canada, as well as in several European countries and in South America. She has been broadcast on public radio and television not at once.
She also has over 12 years of teaching experience. Besides her working at our School, she taught guitar at Music City Academy in San Francisco and at Lycee Francais la Perouse in San Francisco and Corte Madera. She is always happy to provide master classes to advanced students, which she did at the International Guitar Festivals in all the countries she performed in.
The styles taught are: classical and acoustic.
Music genres: classical, flamenco, folk, basic blues/rock.
Teaching method is based on standard musical notation as well as guitar tablature. Emphasis is based on developing a solid technique, musicianship, and building the diverse and enjoyable repertoire. Students also learn how to accompany themselves on guitar while they sing and how to acquire performance skills. Ear training and basic music theory are covered during the lessons.
Level: beginner through advanced.
Violin
Traditional method
Our violin teacher began her extensive training on violin at the age 7, and later, in 1973, she  received her BM at the from the  University of Tirana, Albania. She has earned solo, chamber, and orchestral performance credits in Albania and abroad. She's been teaching in the US since  2001, and her students vary from 5 year-olds up to 55 year-olds, from beginner level to conservatory level. Most of her students have continued their education in music and are now music/violin teachers in the US and Europe. More than 40 years of experience have given her the skills to bring out the best in her students.
Suzuki and Traditional Methods
Our new, young and talented violin teacher began studying the violin at the age of four. At the college level, she studied violin performance with Stephen Clapp at the Juilliard School as well as with Almita and Roland Vamos at Northwestern University's Bienen School of Music. She has had the privilege of working with renowned musicians from all over the world, and she has performed extensively as a soloist and as a member of numerous chamber and orchestral groups over the past 20 years. Vivian started teaching violin privately in 2001 and has, since then, had become experienced in both traditional teaching and the Suzuki Method. Currently, she is a graduate student in the teacher education program at Stanford University. She works in Sunnyvale and Redwood City.
Prenatal Music & Language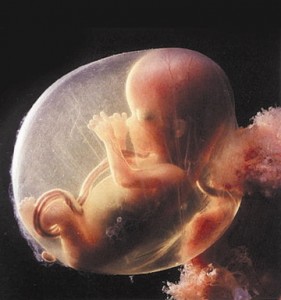 Mostly likely, you've already heard about prenatal education… Maybe, you haven't taken into consideration Teaching Your Baby Before Birth, but, believe it or not, it's time to start thinking of it and, hopefully, time to enroll in "Mom, Dad, & Me" music and language program designed by a well-experienced early childhood educator with BAs in Piano and Languages! There is so much to tell about how the family gets bonded while teaching a yet unborn baby together.
You will re-learning about what life is about while expecting and when a new family member is already with you. Moms and Dads are welcome to enroll in this 10-week group Program,that will provide them with basic music education, such as learning how to sing nursery rhymes and accompany them on a piano/keyboard. They are going to develop a sense of rhythm, work on their pitch, master creative movements they will teach their little ones to. Because music is the language itself, they will work on teaching their babies the basic language while teaching them melodies and rhythms. The lyrics for all the songs and sheet music will be provided. Keyboards and percussion instruments will be also provided for the class time, but practicing at home will  also require the use of pianos or keyboards, which are easy to get online inexpensively.
Learn More
Prechool & Pre-K Music Program
All the children are born with a potential to be musical. Music can lay the foundation for learning and social and emotional success. The children participating in preschool music classes learn about classical, folk, jazz and pop music by listening to the best samples of music and trying their own movements while listening. As we know, young children can only learn when playing, and their educational play is their job and their fun. Most of the songs we teach to sing and role-play are mostly based on the richness of traditional folk music—American, Chinese, Slavic, Spanish, and etc. Creative movement is included wherever it's possible in our program. We successfully use so-called songbooks.
We allow time for free exploration of instrumental music, ribbons, scarves and percussion instruments. Besides well-known percussion instruments ( maracas, finger cymbals, tambourines, different sorts of drums, shaker eggs), we invent our own instruments based on familiar household items. In this way, we show that music can can be found everywhere. While teaching how to listen to music, to dance or move, to sing or to play percussion instruments, we supply those little ones with a huge amount of music theory presented in a simple, playful way, so that they have a chance to memorize note values, time signatures and the pitches by constant repetition of familiar patterns at the age of 2.5-3.
We use tuned metal handbells and magnet boards for learning notation, and the children love to play not only melodies but also harmonies on those bells. At the age of 3-4 they learn how to sight-read music. We introduce the basics of a keyboard and let children play on mini keyboards at the age of 3.
The participation of parents is always encouraged, and they are welcome to observe classes and play together with their children. Parents are guided about how to train their children at home.